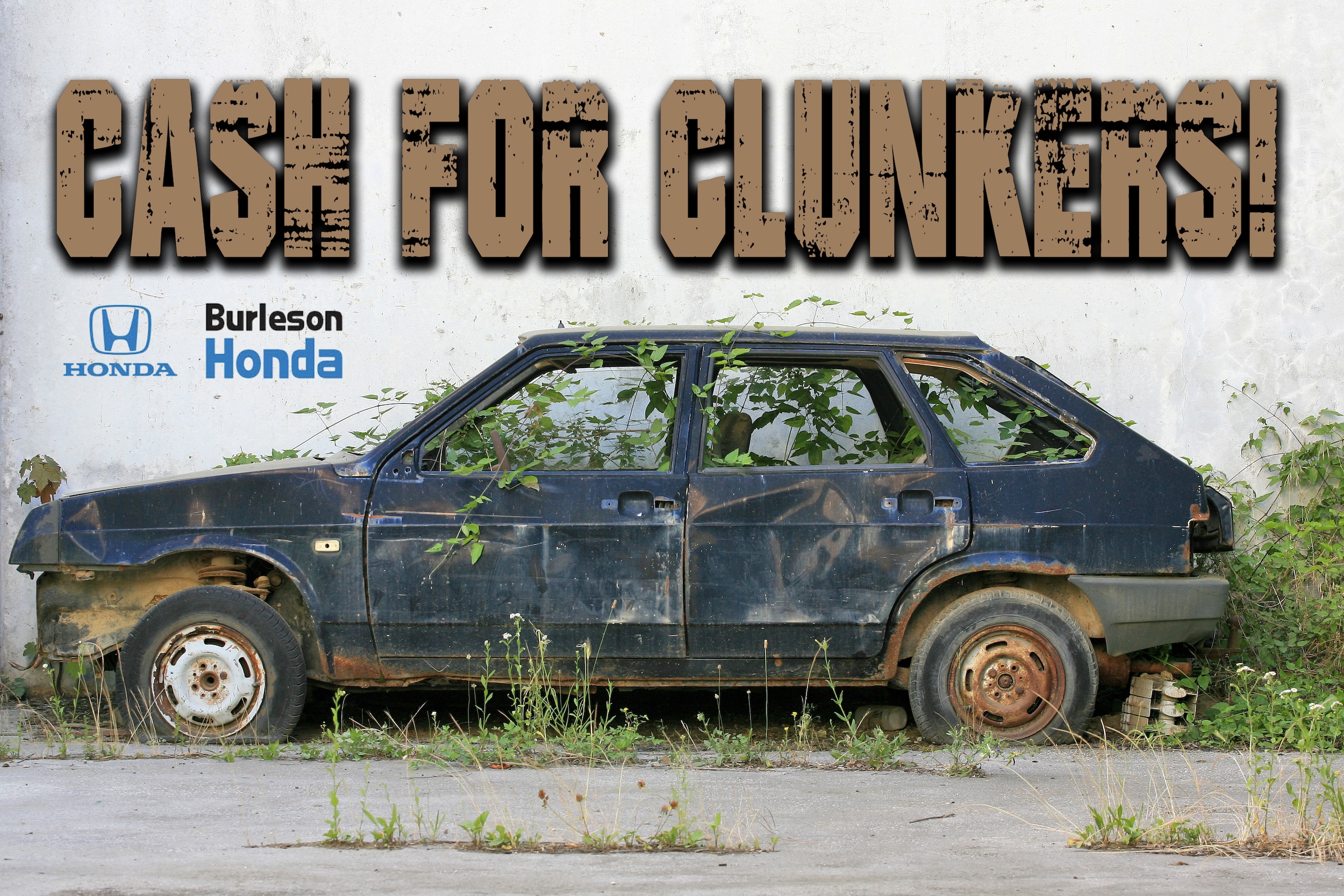 Cash for Clunkers 
We are going to continue Cash for Clunker through the month of December. We understand the severity of the situation - we will personally pick up your clunker and deliver your brand-new vehicle straight to your door. Don't miss out on the Cash for Clunkers program!
There's Never Been a Better Time to Buy a New Car!
No Payment for 90 Days
At Burleson Honda, your safety important to us! With rates at an all time low and 90 days until your first payment - there couldn't be a better time to buy a new Honda.