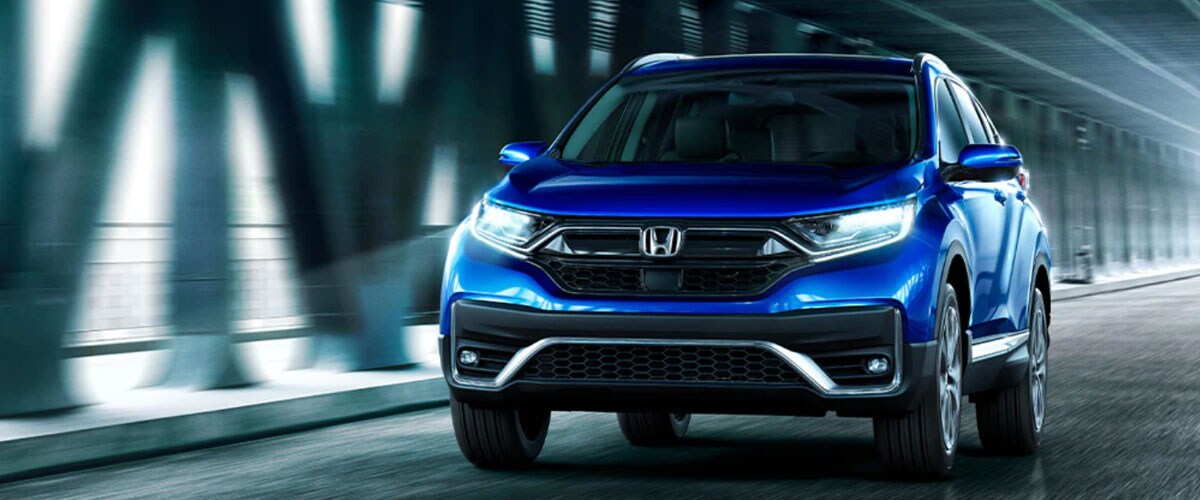 Get the details on our new Honda inventory to make an informed decision when buying a new Honda. At
Burleson Honda
in Burleson, TX, we want to help you find and purchase the Honda that fits your budget and meets your needs. 
What to Look for in a Honda in Burleson, TX
Every American wants and needs a good car to get around in, especially in a city like Burleson where traffic can get pretty congested at times. However, with so many options available today, it's not so easy to choose which Honda is best for you. Knowing what you need and what to look for is the best way to start your search. The following are some things to consider when buying a Honda.
Put Your Needs First
When shopping for a new Honda you will come across many benefits and options, especially with the newer vehicles that have seen many upgrades. You need to know what you are looking for along with any specific requirements you may have. Some things to think about are how many passengers you will transport around, how much cargo you will carry, the size of your garage, driveway, or tight parking spaces you will need to fit into, the type of terrain you will drive on, and more. While all these factors are vital to your decision, what's even more important is your budget, which should also be taken into account when shopping for a new Honda.
Consider Your Budget
When making the big decision of which Honda to purchase, you have to weigh out your needs with you budget. Some people will either settle for something less or stretch their budget too far putting them under financial stress. We're happy to tell you that you won't have to do neither when you shop with us. Even if you don't have all the cash up front, you may still be able to get what you want on payments that fit your budget with our finance options. We will work with you to find the most competitive rates and the best financing options available for you, so you won't have to set your needs aside or risk facing a financial crisis.   
Think About The Honda You Really Want
Some people who buy a car based on their needs alone, tend to regret it later, thinking "I should have gotten the other one". This is because Honda's today have some great features like leather seats, reverse cameras, powerful engines, extra space, and more. To ensure you won't have any regrets later, look at what each Honda has to offer and if you find something you would really like to have, come talk to us. We may be able to get you a better deal, reduce your payments to fit your budget, or will work something else out. At Burleson Honda, we want you to get the Honda that you want and nothing less.  
Do Your Research
Because we have such a huge selection of Honda's with many basic and optional benefits to choose from at Burleson Honda, it can be a challenge to make your selection. That's why we made it easy for you to browse through our inventory and filter your search results based on several factors, such as year, make, and model. The only way to find the right Honda for you is by doing some research. Some Honda's may have options available that you didn't even know about.
Stay Open-Minded
You may think you know a lot about Honda's and may even have the Honda of your dreams all picked out, but truth is new benefits and features are being introduced all the time. That's why it is important to stay open-minded when shopping for a new Honda. Take your time, do your research, and plan on making some changes to your dream car.
Don't Rush It
Of course you are excited to get a new Honda, but that doesn't mean you have to rush it and buy the first Honda you see. Remember there are a lot of new options to consider when buying a Honda and let's not forget the criteria you need. If you are in a rush you can easily overlook important details or miss out on great deals, and even go over your budget. Take your time and you will be driving your new Honda that has everything you ever wanted and more, before you know it.
Top Honda's to consider in Burleson, TX
Here are just some of our new Honda Selections Available:
Top 2023 Models
The complete redesign marks the start of a sixth generation for the CR-V, and Honda definitely pulled out all the stops with this one. Following in the new Honda Civic's footsteps, the new 2023 CR-V comes with a sleek design and an impressive array of features. The minimalist yet luxurious exterior truly gives this vehicle a unique edge in the competitive SUV market.
Since its introduction in 2016, the Honda HR-V has been a hot seller, and a hit with drivers. With such a success on their hands, you'd forgive Honda for not wanting to tinker with a good thing. But for the 2023 model year, Honda has done just that. The all-new 2023 Honda HR-V is bigger and better than ever before. A generous offering of standard features and three trim levels means the Honda HR-V has something for everyone, no matter what you're looking for in a small SUV.
Anyone who says minivans can't be refined, comfortable, or fun to drive, hasn't driven the 2023 Honda Odyssey yet. With its plush ride, powerful engine, and ample storage space, it's the perfect way to get you and your family to and from work, sports, and weekend getaways.
The New 2023 Honda Ridgeline
Honda has done it again, unveiling the new and improved 2023 Honda Ridgeline. As their only truck offering, the Ridgeline takes center stage for Honda as an excellent option for drivers looking for more than just a car. Fusing ruggedness with modern sophistication, the Ridgeline packs quite a punch in its size and offers great features at every trim level.
The new 2022 Honda Accord is quickly gaining popularity, and for good reason! This vehicle is packed with exciting features that are sure to appeal to drivers of all ages. Whether you're looking for a car that's perfect for long road trips or one that can handle the daily commute, the Accord has you covered.
the 2022 Honda Accord Hybrid maintains a stellar reputation. Notably agile, responsive, and intuitive, it embodies much of what makes compact crossovers a standout class.
The all-new 2022 Honda Civic Sedan has been redesigned this year to give you everything you could want from a compact sedan. This sedan offers everything that a driver could want no matter your age or where you are in life.
The all-new 2022 Honda Civic hatchback pairs an outstanding history with a modern flair. This 11th generation Civic boasts a range of new features and tech upgrades; It offers upgrades that add to the driving experience while remaining true to its original values: reliability, versatility, and quality.
The new 2022 Honda Civic Si is an exciting expansion of the award-winning Honda Civic Sedan. It boasts improved performance, handling, and extremely comfortable seats. The new 2022 Honda Civic Si is aimed at the car enthusiast and as such is only available with a 6-speed manual transmission. In fact, it is the only way to get a Civic Sedan with a manual transmission in North America. 
The new 2022 Honda CR-V is an accomplished entry into the compact SUV class. It competes well with its rivals across the board, and truly stands out, it offers everything potential drivers want in a spacious, economical car with excellent standard features.
There's a reason that the Honda CR-V line of compact SUVs has been the leader and most popular in its class. The Honda CR-V Hybrid line of vehicles continues that tradition while adding a ton of modern features. Expect the classic dependability, comfort, convenience, safety, and power of the CR-V, upgraded with the latest driving technology and modern-day convenience features.
The new 2022 Honda HR-V has an overall safety rating of 5 out of 5 stars from the NHTSA so you can trust it to keep you and your family safe. Those who take one look at this SUV will fall in love right away. Not only is this vehicle safe, the Honda HR-V also has many other features that'll make driving enjoyable every time you hop behind the wheel. 
No matter which trim you decide to go with, you and your family will love the new 2022 Honda Pilot. With its safety and comfort features it should be on everyone's shortlist for SUVs on the market.
This year, Honda outdid itself by introducing the all-new 2022 Honda Pilot TrailSport trim level among its other excellent trim options. This new trim is perfect for taking friends and family on a camping trip! If you're looking for a new SUV, keep reading to learn all about the Honda Pilot's new trim!
If you are in the market for a fuel-efficient and comfortable Honda to get around in, than you might want to think about getting the all-new 2022 Honda Odyssey. Not only does this Honda provide you with many great benefits and features, but it is also a great value for the money. Thus, the Honda Odyssey already made itself a great reputation with a history of awards and safety, so you know that you and your passengers will be traveling comfortably, safely, and in style. 
Do you have your heart set on getting a well-designed sedan that's not only stylish but reliable as well? If yes, than take a look at the all-new 2021 Honda Accord. The Honda Accord was first introduced in 1976 and has been impressing drivers ever since. For the past four decades, this Honda has been known as a high-quality and reliable source of transportation and you will see why once you drive it.
Are you looking for a Honda with some of the latest technology features? If so, than we invite you to check out the all-new 2021 Honda Civic. It features some of the newest technology like remote start that allows you to start it up and set the temperature so it will be just right when you get in. There are four different trims available all with their own awesome features and benefits and you can choose from a variety of paint colors. This new 2021 model stands out from the rest with heated driver and front passenger seats, a moon roof, bright LED headlights, and much more. It also has a constant variable transmission giving you perfect balance between fuel efficiency and power. If space is on your list of features, this Honda has plenty of it, with five spacious seats, a large trunk, and a rear seatback with a 60/40 split to accommodate large loads.
How does a compact versatile SUV sound that is highly rated for safety and has a powerful engine? The all-new 2021 Honda CR-V is all that and more. This model combines usability with luxury and is loaded with advanced features like an innovative steering wheel feature that keeps the wheels steady while driving and because the CR-V model doesn't include the shuddering speed shifts like the other SUVs, you will enjoy a smooth stable ride. The "National Highway Traffic Safety Administration" (NHTSA) gave the 2021 Honda CR-V a 5-star rating for safety and it received many more high ratings. 
The new Honda HR-V is perfect for those who want a safe vehicle and the best value for their money. In fact, in 2018, U.S. News & World Report named the Honda HR-V the best value for a Subcompact SUV. In addition, this Honda is known for its safety features. It has been given a 5-star rating for safety by the NHTSA and good ratings for every category by the IIHS. The new model is available in four different trims and they are all loaded with awesome features that make your ride comfortable, more enjoyable, and extremely safe.
Many people value safety over anything when looking to buy a new car. If you are one of them, than you might want to consider the 2021 Honda Ridgeline. The 2019 Honda Ridgeline model earned the Top Safety Pick accolade from the IIHS and the 2021 model received a 5-star overall safety rating from the NHTSA. So you know you and your passengers will be as safe as possible in the new 2021 Honda Ridgeline.
Crossovers can never really compare to the versatility of a quality minivan when it comes to efficiently hauling people or payload and The Odyssey is possibly the most overtly family-oriented vehicle available. It's unapologetically a minivan-a parenting tool. But the kids love it! 
The 2020 Honda Pilot is the perfect midsize SUV for every lifestyle. If you're looking for a midsize SUV that can hold its own on the road, please the whole family, and look sleek and sophisticated while doing it, you should consider the 2020 Honda Pilot.
The New 2020 Honda Civic is a thoughtfully designed vehicle with a high-quality interior, plenty of standard features-including the Honda Sensing suite-and exceptional fuel economy. Even better, Honda offers a range of body styles, from a traditional sedan to a sporty coupe to a hatchback. If you're searching for the perfect compact car,  the 2020 Honda Civic won't disappoint.
With the all-new 2020 Honda Clarity Plug-In Hybrid, you can truly have it all. It enjoys both the efficiency of an electric motor and the flexibility of a gas motor, so you can rely on a gas boost when you need it. For you daily commute, you can rely on battery power alone, or tap into the gas-powered engine to keep going on longer trips. 
The 2020 Honda Accord is a Top Safety Pick. Each year the Insurance Institute for Highway Safety (IIHS) performs a series of tests to determine the safest cars on the road. Each year, the Honda Accord performs above the competition. If you're looking for a new car, you can't go wrong with the Accord. Not only is it one of the safest vehicles on the road, but it's loaded with features that make this sedan a comfortable and high performing car.
Buying Used Vehicles from Burleson Honda
Burleson Honda offers a wide variety of used vehicles from top brands such as Honda, Ford, Chevy, Jeep, and Toyota. Click here to find out more of the many
benefits of used from Burleson Honda
.  
Burleson Honda in Burleson, TX Makes it Easy to Buy a Car Online
We are committed to make buying a Honda online as easy and painless as possible.
Our inventory
search tool is extremely user friendly allowing you to filter your results based on the preferences you select and thanks to our
finance options
that make it easy to apply for an auto loan, you will have a pleasant experience when shopping with us online. In addition, we are here to answer any questions you may have. It doesn't get any better than that!