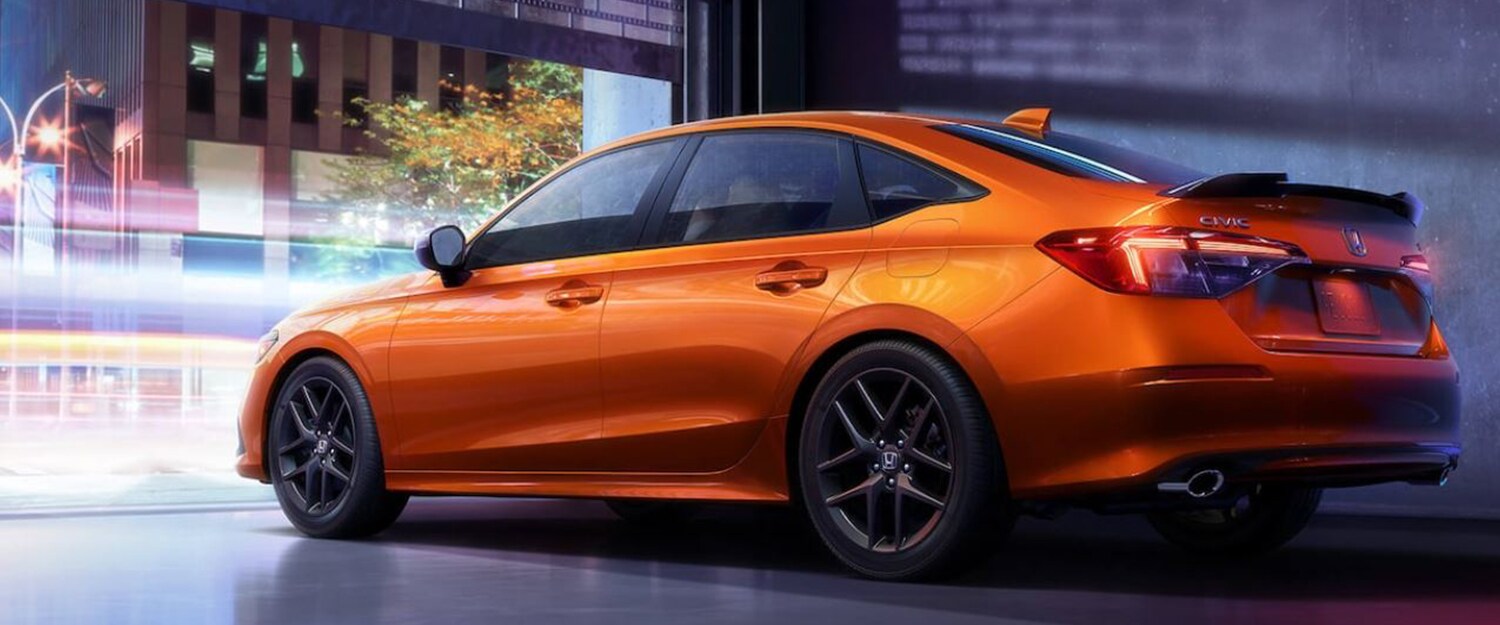 The new 2022 Honda Civic Si is an exciting expansion of the award-winning Honda Civic Sedan. It boasts improved performance, handling, and extremely comfortable seats. The new 2022 Honda Civic Si is aimed at the car enthusiast and as such is only available with a 6-speed manual transmission. In fact, it is the only way to get a Civic Sedan with a manual transmission in North America.
If you're looking for a stylish sport car that prioritizes performance, then keep reading as we highlight some of the key features of the new 2022 Honda Civic Si and breakdown what the two different trim levels offer.


Engine Transmission and Performance
Pop the hood open, and you'll catch a glimpse of the Civic Si turbocharged 1.5-liter four-cylinder engine with 16 valves. The 200 horsepower engine produces a 192-pound feet torque. A standard limited-slip differential and a six-speed manual transmission facilitate the power transfer to the front wheels.
The Civic Si has no turbo lag and features light steering and solid feedback. The throttle is well-mapped to the engine response enabling you to dial in as much as you need without overshooting your goal.
The New 2022 Honda Civic Si provided drivers with a 3-mode driving system. This allows the driver to tailor their driving experience with a push of a button. You can choose between Normal, and the highly responsive Sport mode, and a third customizable Individual mode.
The car's low power and superb chassis let you enjoy high speeds without the danger of losing balance. Four-wheel independent suspension design adds to stability, while a front and rear stabilizer bar keeps the car balanced while making corners.


Comfort And Convenience
The 2022 Honda Civic Si features adaptive cruise control, which is a fantastic upgrade from standard cruise control. It automatically adjusts your speed on the fly, this comes in handy, especially on those longer trips. The car's electric power steering does not only provide great fuel economy; it also enhances the driving experience allowing an enhanced level of control for the driver.
The all-new 2022 Honda Civic Si features a suite of innovative technologies to provide you with confidence! A rearview camera that lets you reverse conveniently by provided three different angles. The Si also comes equipped with a state-of-the-art blind spot information system that alerts the driver to other vehicles on the road and provides cross traffic monitoring. What's more, audio and cruise controls are conveniently located on the steering wheel itself, allowing the driver to make changes effortlessly while staying focused on the road.
A keyless ignition system lets you start the car without fumbling for keys and ensures that you will never again accidently lock your keys in your car! Two one-touch power windows and heated mirrors to ensure visibility even when temperatures drop.


Interior Design
The new 2022 Honda Civic Si has a leather steering wheel that adds to its elegance and provides the driver with a better grip. The 9-inch infotainment and 12-speaker Bose premium sound system all work together to create an immersive driving experience. The new Si also has Apple and Android auto integration!
The driver seat is engineered for an optimal driving experience, while a four-way manual adjustable passenger seat also makes for a comfortable sitting. Split-folding rear seatback provides ample room for passengers. Other helpful features within the car include a clock, tachometer, external temperature display, and a trip computer.


Safety Features
The Honda Civic Si incorporates a variety of safety and security features. For example, child seat anchors hold minors securely while on the road while headrests on the front and rear seats keep the neck and head safe.
Dual front and dual rear side-mounted airbags keep the driver and passengers safe in the case of an accident. Dusk sensing headlamps, auto delay off headlamps, and daytime running lights are also included.
A tire pressure monitoring system lets you know when to inflate your tires, while an emergency braking assist brings the car to a stop when needed. Other security features include:
 ● 4-wheel ABS.
 ● Stability control.
 ● Remote anti-theft alarm system.
 ● A pre-collision safety system.


Honda Civic Si Trims
The 2022 Honda Civic Si features two trim levels with unique specifications.
HPT Trim
The first trim option is the Honda Civic Si HPT. It comes with a 9-inch touchscreen infotainment system, sport front seats, and 18-inch alloy wheels. A premium Bose 12-speaker audio system ensures top-quality sound production, while front and rear parking sensors ensure you don't bump into anything.
Standout features
 ● Wireless Android Auto and Apple Carplay let you enjoy your favorite tracks.
 ● Assisted navigation helps you get to your destination fast.
Honda Civic Si
This trim level comes with a 2.0-liter engine with a continuously variable transmission. It sports 18-inch alloy wheels and full LED headlights for exceptional illumination. The interior is characterized by sport front seats, a leather-wrapped steering wheel, a 9-inch color touchscreen, push-button start, and fold-down rear seatback.
Standout features
 ● A multi-angle rearview camera with dynamic guidelines gives you greater visibility.
 ● An automatic climate control system keeps everyone comfortable.


Get the 2022 Honda Civic Si from Burleson Honda
If you're looking for a stylish sports car that prioritize the driving experience, without sacrificing comfort - then the all-new 2022 Honda Civic Si should be on your short list. Equipped with innovative technology to keep you and your passengers safe and all the luxuries to keep you comfortable, the all-new 2022 Honda Si stands out in a crowd. With two trim level you choose from you can get the right configuration for you.
If you're ready to see the all-new 2022 Honda Civic Si for yourself, come see us at Burleson Honda. We will set you up a test drive and if you have any questions our friendly knowable staff will be happy to assist you. If you are interested in some of Honda's other top model, take a look at our research hub.